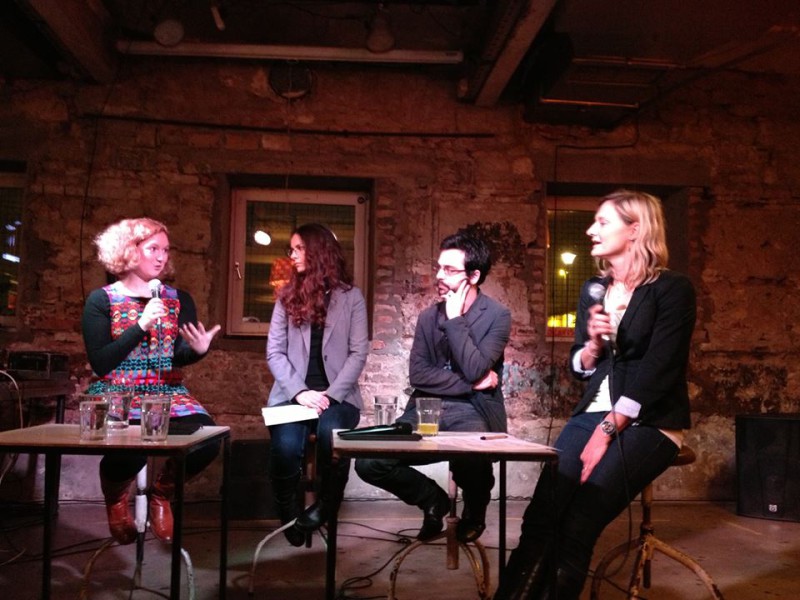 TEE Radio: Manjine, autonomija, nasleđe – u nordijskom, balkanskom i evropskom kontekstu
Globalni bar u Beogradu / Global Bar in Belgrade
Snimak diskusije održane 13. novembra 2013. u KC Gradu. / The recording of the discussion held on November 13th 2013 in KC Grad
Naslov diskusije / Title of discussion:
'Manjine, autonomija, nasledje – u nordijskom, balkanskom i evropskom kontekstu' 'Minorities , Autonomy , Heritage – in Nordic, Balkan and European context'
Učesnici / Participants:
Sarah Stephan, Ålands Peace Institute
Igor Štiks, Edinburgh School of Law;
Jelena Pejkovic –  Center for Sustainable Spatial Development 'Expeditio' & Cultural Heritage Without Borders
Pod pokroviteljstvom Svedskog instituta, 'Global Reporting' (
www.globalreporting.net
) u partnerstvu sa Kulturnim centrom 'Grad' i Kolarcevim narodnim univerzitetom, organizuje seriju diskusija i predavanja na aktuelne evropske teme u Beogradu sa ucesnicima iz Skandinavije i bivse Jugoslavije.
'Globalni bar', debatna arena u kojoj eminentni panelisti (strucnjaci raznih profila, predstavnici civilnog drustva, politicari, novinari itd. ) o ozbiljnim temama razgovaraju u nekonvencionalnoj, 'barskoj' atmosferi, postao je zastitni znak Global Reportinga u Stokholmu i Svedskoj. Ideja da Globalni bar "putuje" u Beograd rodila se ne samo iz zelje za uspostavljanjem kontinuirane intelektualne komunikacije i razmene na relaciji Skandinavija –  bisva Jugoslavija, vec i iz potrebe da se uspostavi siri, evropski kontekst za aktuelne javne diskusije, kako u Srbiji i bivsoj Jugoslaviji, tako i u Svedskoj i Skandinaviji.
Tema novembarskog Globalnog bara bila je 'Manjine, autonomija, nasledje – u nordijskom, balkanskom i evropskom kontekstu'. Kako je zvucalo, mozete da poslusate i sami…
Category: TEE Radio