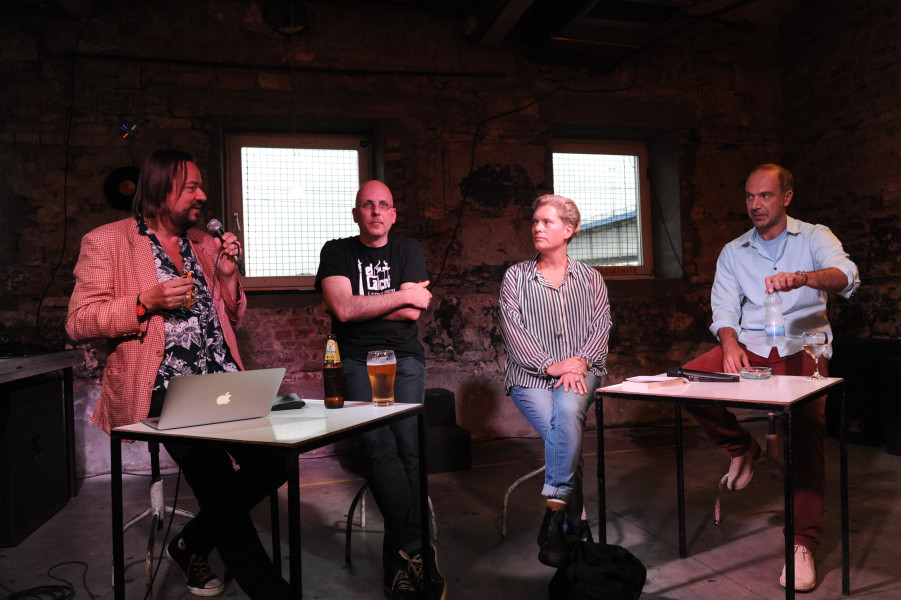 Global bar in Belgrade
Global Reporting's Global bar established itself during the years as a unique arena for public debate in Sweden. Its' concept was and still is rather simple – discussing important current topics in a relaxed way and in an unconventional ambience.
The main idea of the project "Global Bar in Belgrade", for which Global Reporting received Swedish Institute's 'seed funding', is to create a public debate arena similar to the one in Stockholm, but adjusted to the new and different cultural context. The aim is to "promote" an alternative way of public discussion and dialogue within the framework of different culture, political and social background.
The main part of the project are public discussions and public talks (lectures) held in KC GRAD and Kolarac Endowment in Belgrade, Serbia. So far, there were two Global bars in Belgrade:  "Identity crisis? Re-thinking nations & "isms" in Sweden and Serbia" (https://trans-europe-express.com/global-bar-in-belgrade-2/) and  "Minorities, Autonomies, Heritage – in Nordic, Balkan and European Context" (https://trans-europe-express.com/tee-radio-manjine-autonomija-naslede-u-nordijskom-balkanskom-i-evropskom-kontekstu/)
The "traditional" concept of Global Bar is to have three panellists for each theme, and one of the ideas about Global Bar in Belgrade is to have at least one panellist (per debate) coming from Sweden or Scandinavia. The other panellists are usually from Serbia and former Yugoslavia.
Thematically Global Bar in Belgrade is dealing with issues as development, (national) identity, European integration, equality of opportunities and gender equality, sustainability, freedom of expression etc.
In conducting this project Global Reporting is cooperating with two local partner organizations:
European Centre for Culture and Debate GRAD, a new and alternative cultural centre that in just few years became one of the most vibrant cultural spots in Belgrade.
Ilija M. Kolarac Endowment, one of the oldest cultural institutions both in Serbia and throughout the Balkans – the main scene for classical music in Belgrade, the home of the most prestigious school for foreign languages, and for decades the synonym for the public lectures and public discussions of all kinds.
Next Global bar in Belgrade will take place on January 22nd.
Category: Info-service